Legends Division
1st- Marshall Garve $1,500
2nd- Bob Flanagan $1,000
Open Division
1st- Robin Byrd $10,000
T 2nd- Bob Niger $5,000
T 2nd- Marcus Meleon $5,000
4th- Hugh Royer III $3,000
T 5th- Bill Harvey $1,900
T 5th- John Ross $1,900
T 7th- Rick Dewitt $1,500
T 7th- Tony Aguilar $1,500
T 9th- Blake Little $1,100
T 9th- Tim Conley $1,100
Desert Hills Golf Course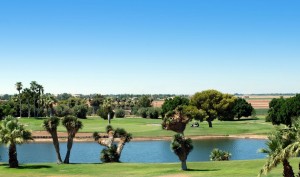 In support of the City and the Parks and Recreation Department missions, the role of Desert Hills Golf Course is to provide a memorable life experience in a relaxing, environmentally friendly atmosphere. We offer excellent facilities and opportunities to our community and visitors which encourage socializing, competing, exercising and learning.
Call (928) 373-5220 to make tee time reservations. The Shop is open to take your times from 6:00 am until 6:00 pm daily.
Call (928) 373-5220 to make your tournament plans. We will gladly work with you to ensure that your next golf outing is a success.
Contact Desert Hills Golf Shop Today at (928) 373-5220.
Score Card